The 2022 fall and Christmas ribbons have landed and what a gorgeous group this season! So many silk dupioni looks in plaids and tartans that will match whatever color scheme you choose. New velvet colors, patterns ranging from classic snowflakes to nature inspired prints of deer and holly to cheerful snow people. Bold and fun halloween designs and rich fall plaids and florals.
It's a beehive of activity sorting through the new collection and getting them into the shop. It's going to take awhile! But enough chatter, let's get started with a look at some of our new ribbons for fall!
Introducing….
Bittersweet, a twill-style fabric with mustard gold foliage, dark brown branches and orangey brown berries. The ivory background keeps this fall design light, making it a counterpoint to darker fall plaids and solids.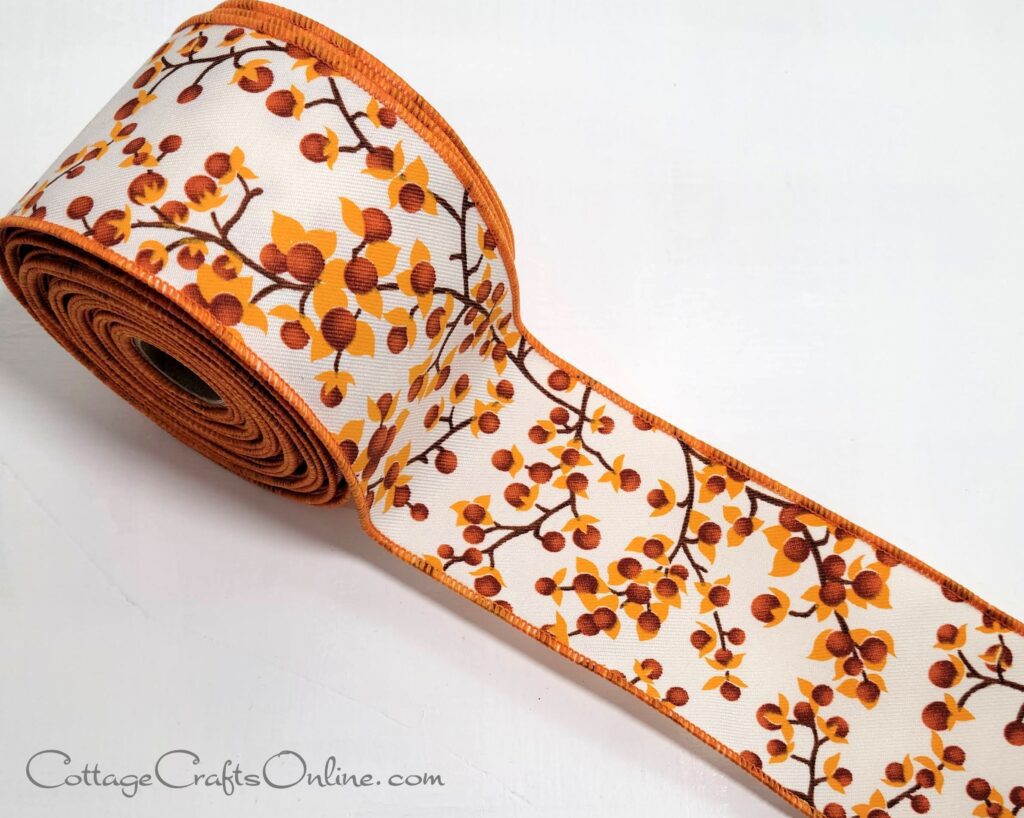 Another lighter colored stunner for fall! Soft brown, grey and ivory faux dupioni check, Conner, by Offray Lion Ribbon. Keep things light by mixing it with cream velvet or a pale grey linen style.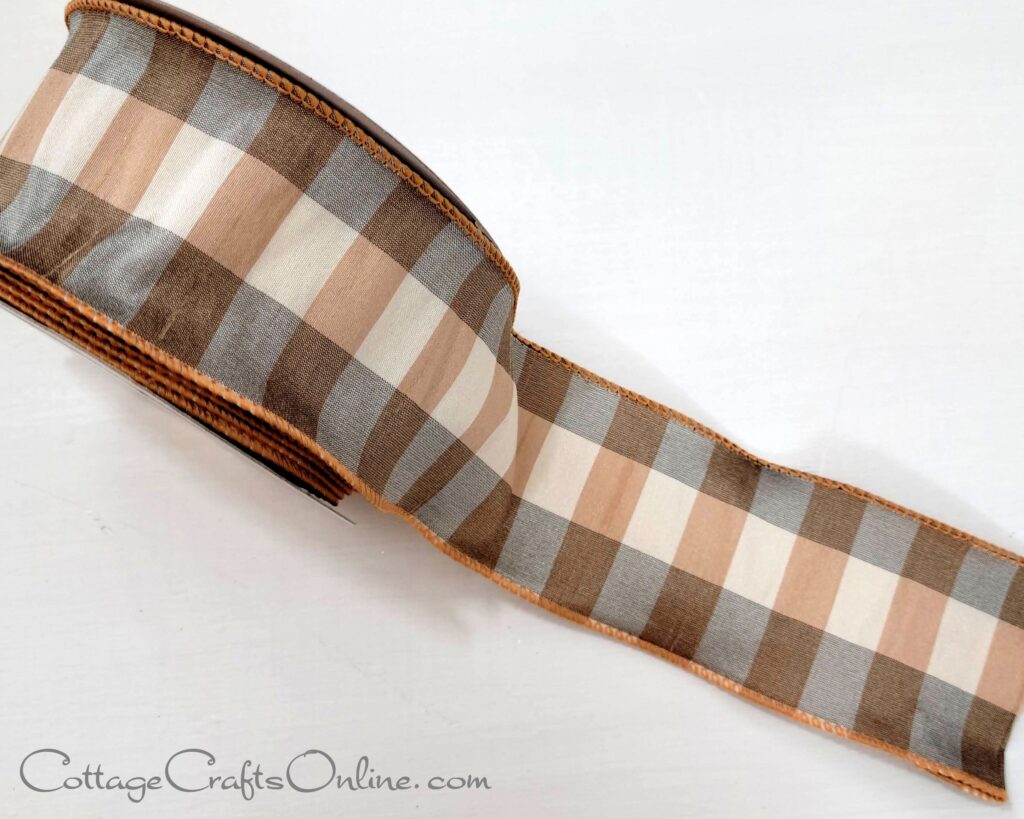 Or choose versatile Corsica, a warm chocolate brown.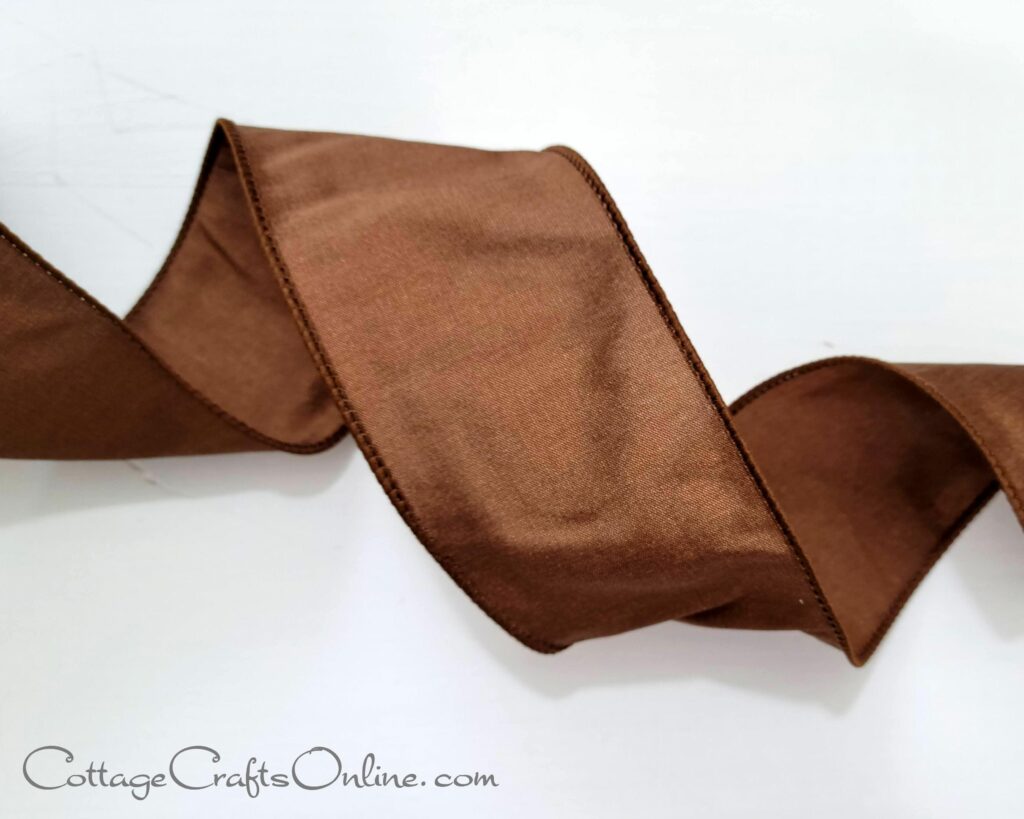 And Corsica leads us to two new plaids!
Riggs, equally versatile as Corsica, works in fall and Thanksgiving designs by emphasizing the brown and maroon tones and goes right through Christmas by playing up the green and cranberry shades.
Vonda continues the versatility theme: rich, rich hues of green, brown, tan and a hard-to-classify red will be influenced by the ribbons and other elements you pair it with.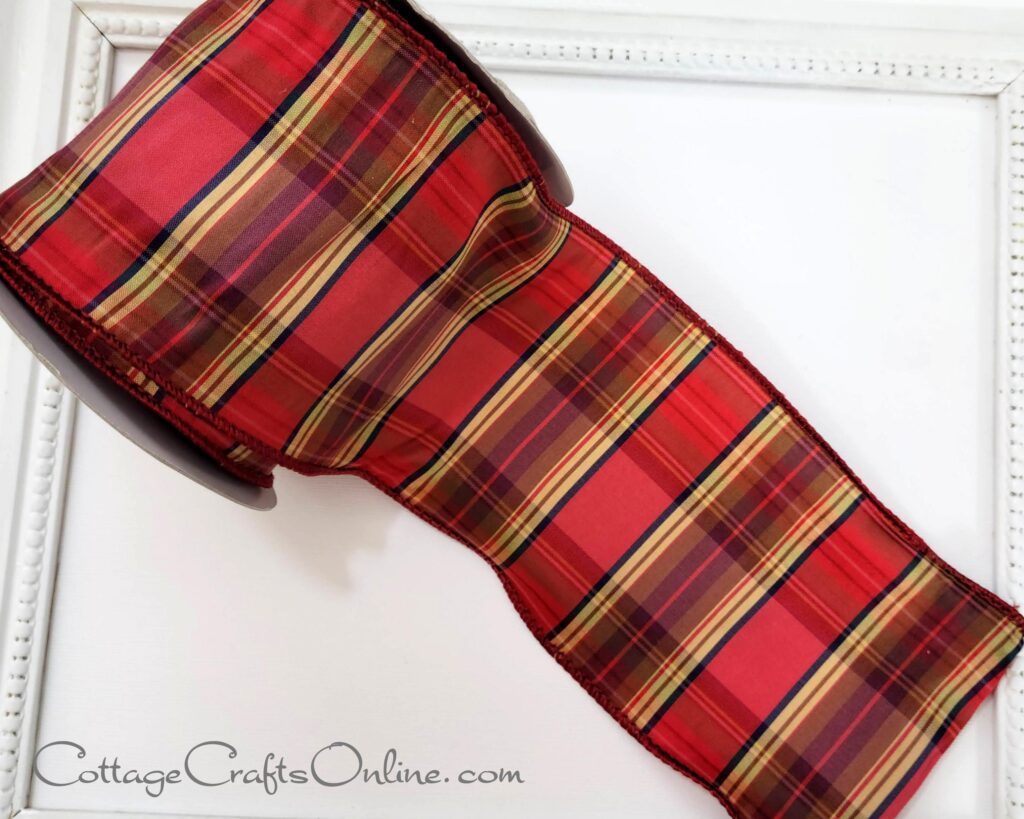 Another new Fall and Autumn Plaid
One look at Emma and you know it's fall! So pleased to have a new variation on a former favorite orange and green plaid come up this year. The faux dupioni, a d. stevens ribbon, comes in two widths, 2.5″ and 4″.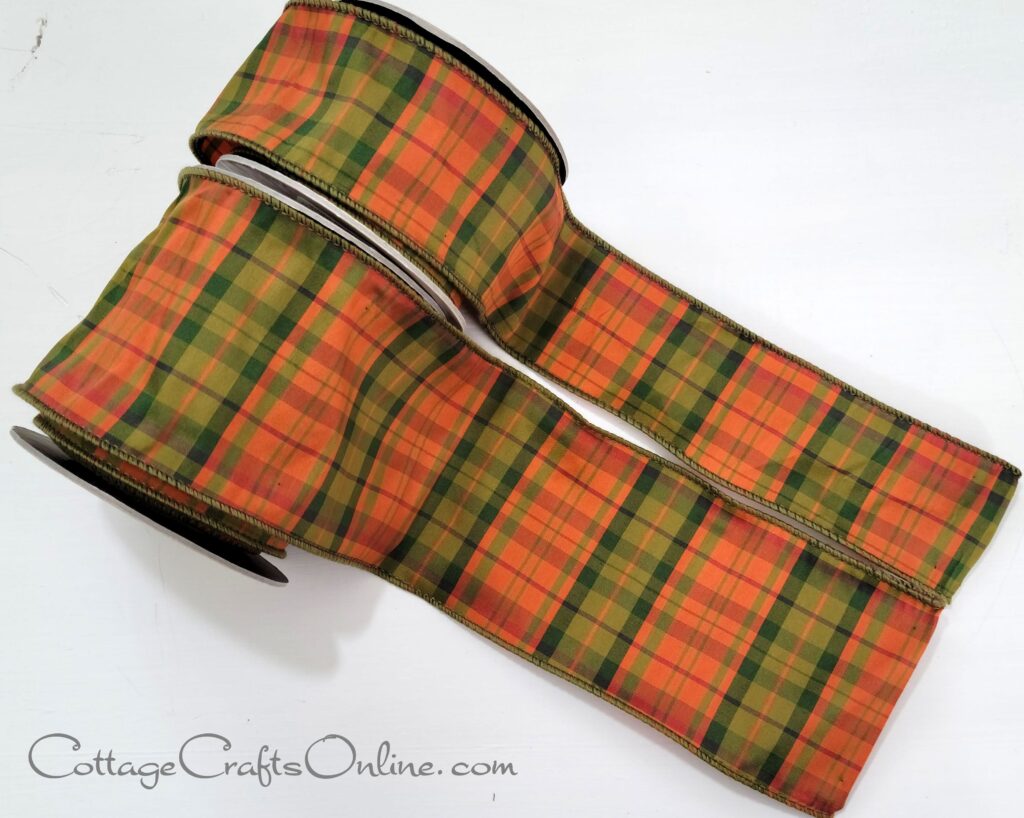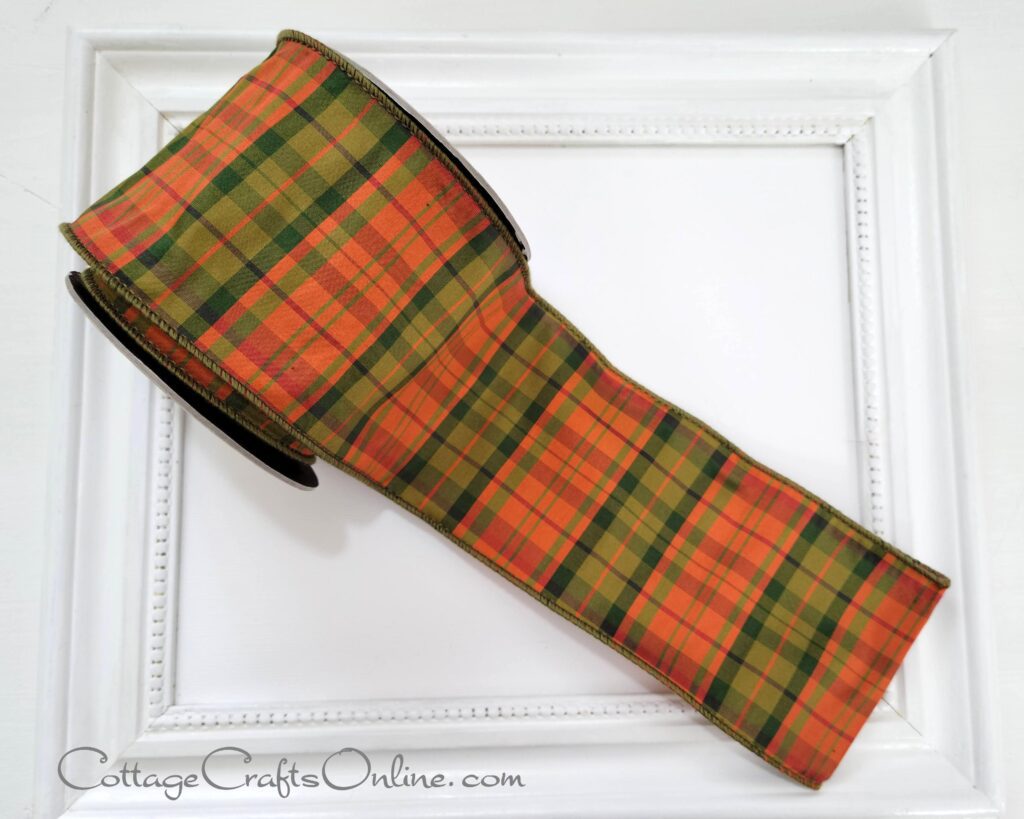 We have green velvets which set it off nicely, such as 1.5″ wide Moss and the luxurious Pine Velvet Dream.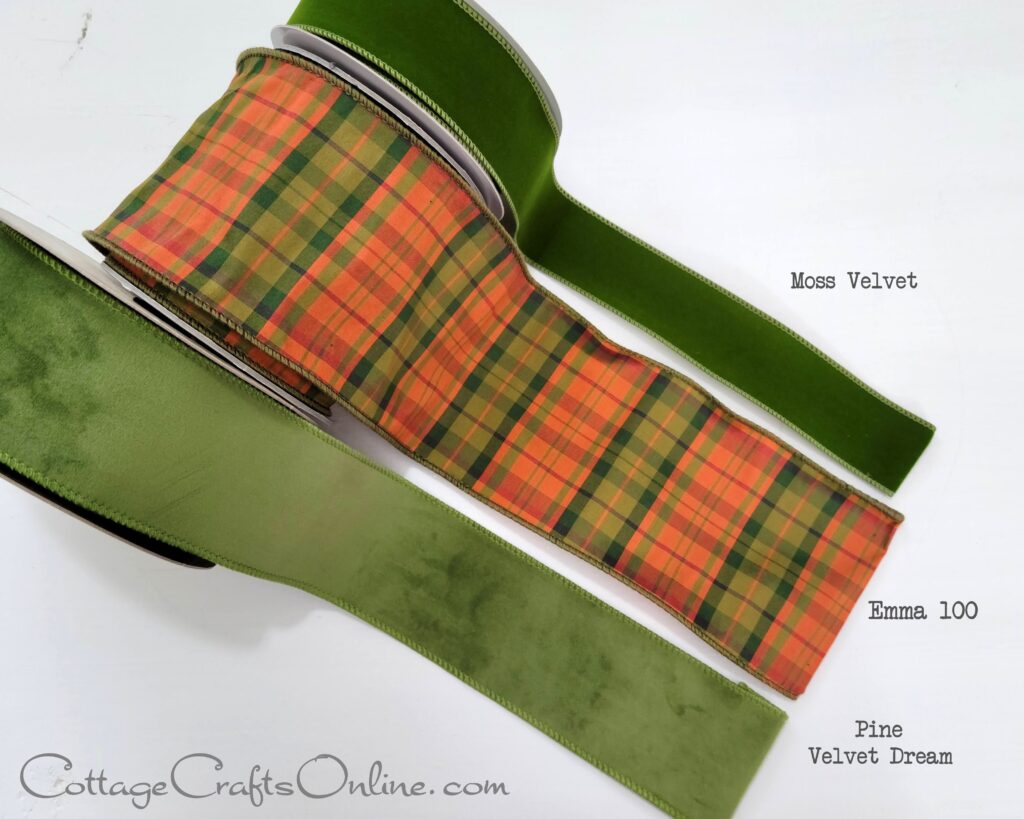 And more fall ribbon florals!
Twill is popular this season! Stratford comes in a vibrant navy with a pop-art touch of lighter blue and a mellow tan.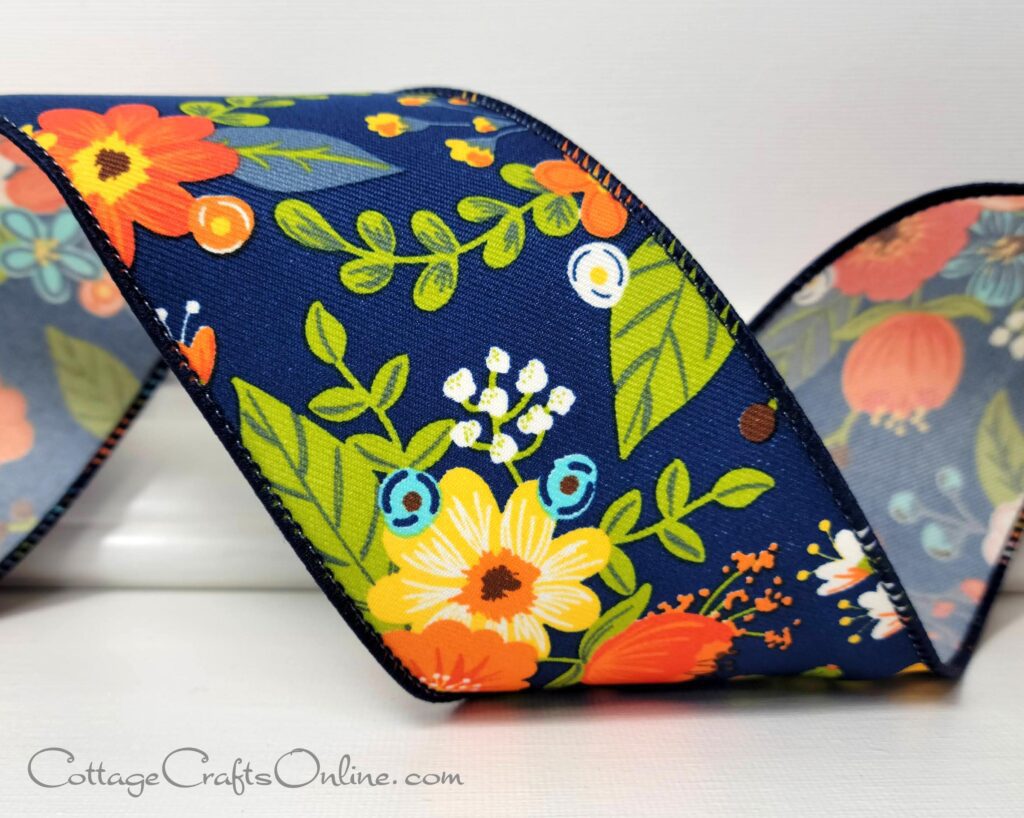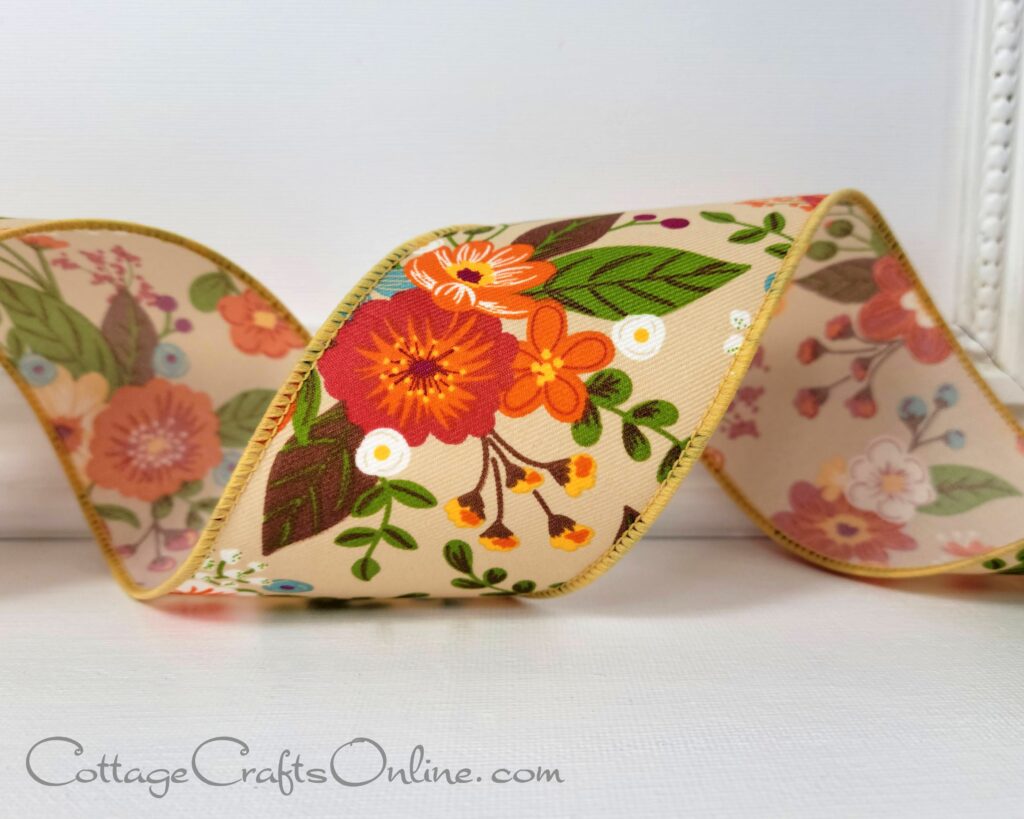 A few suggestions for coordinates: Divinely Royal Fern or Celine Moss with either Stratford.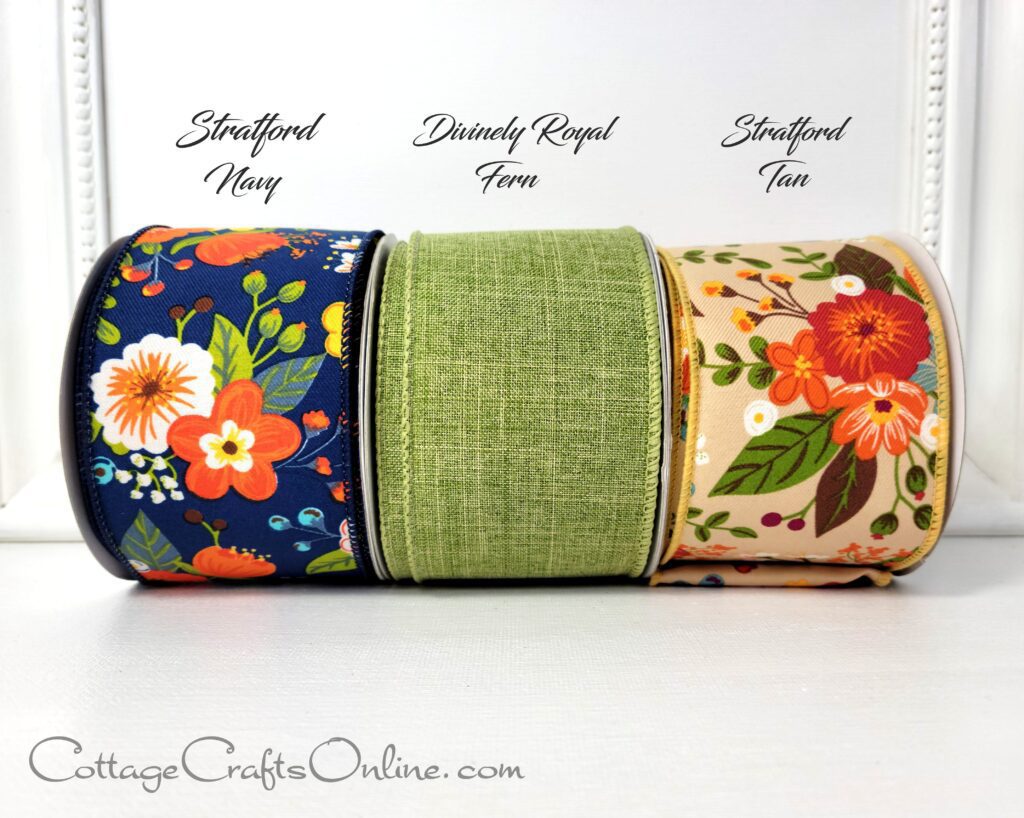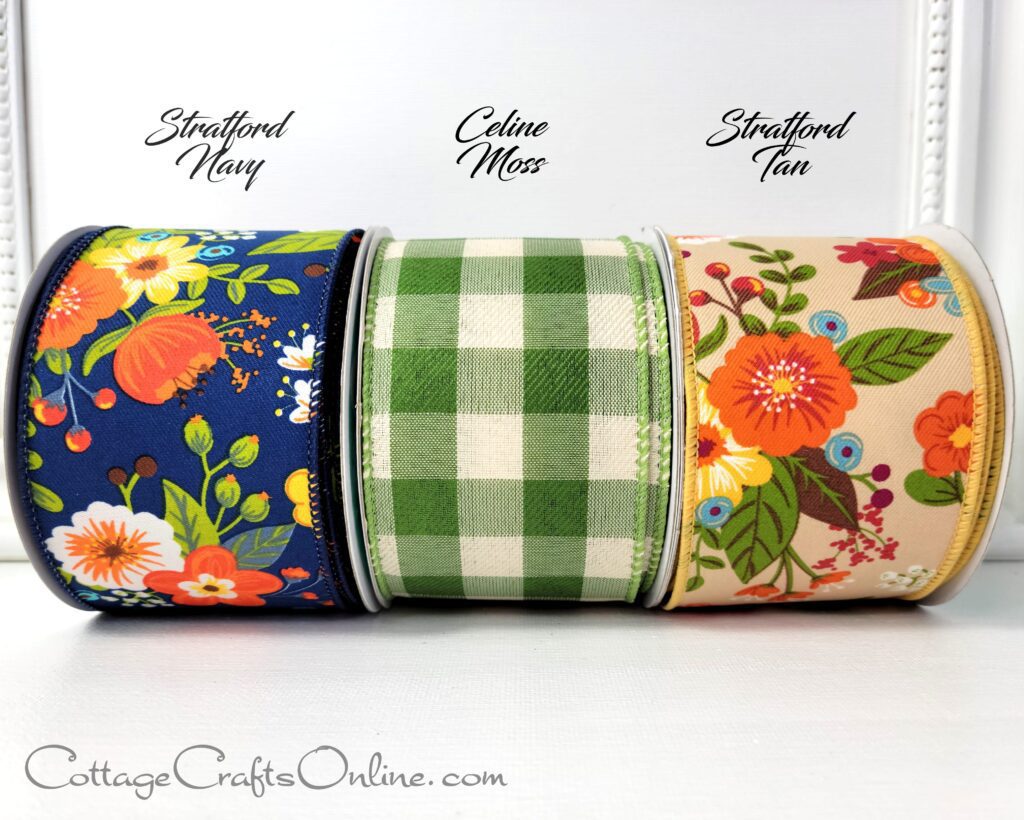 We've only pictured Stratford Tan with Divinely Royal in Rust and Dark Yellow, but they'd go well with Stratford Navy, too!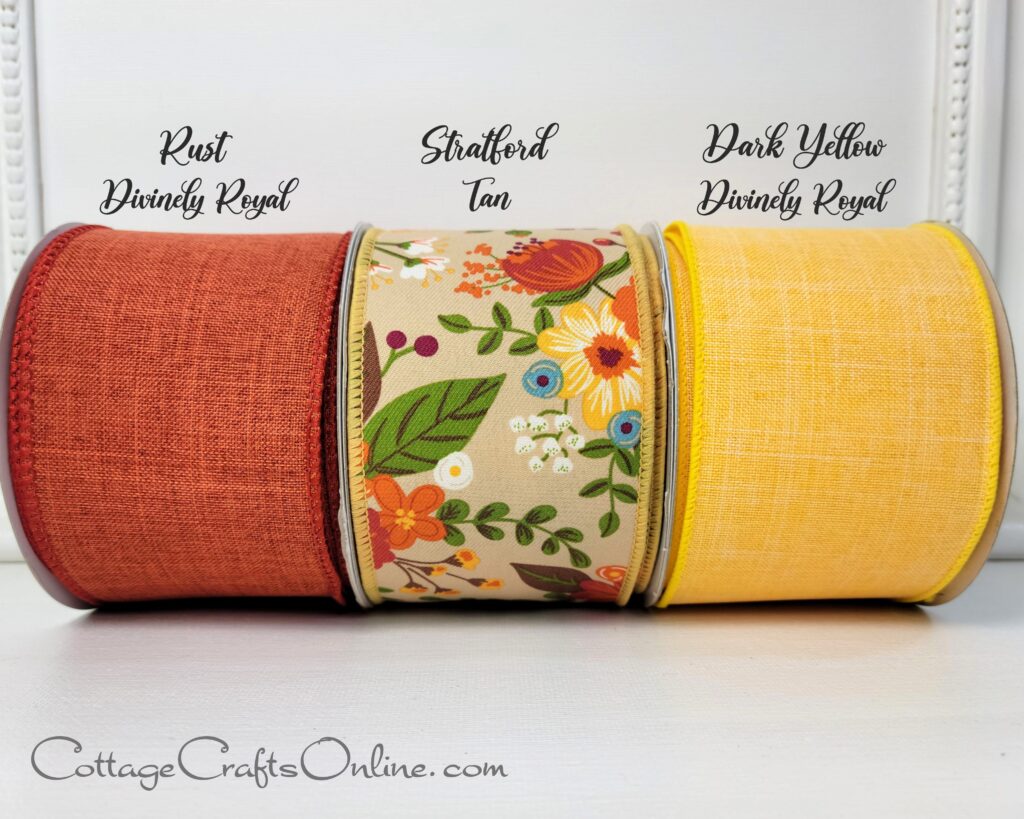 Try to find a fall ribbon multi-colored Laurel Check won't compliment!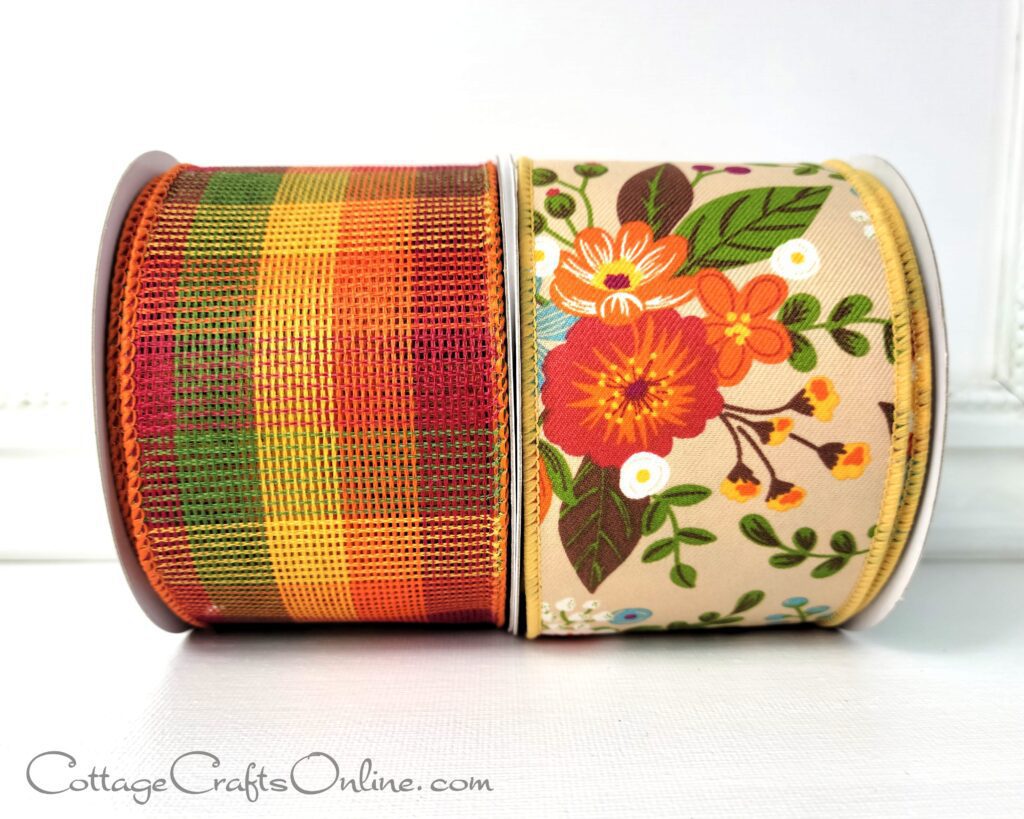 One more with Stratford Navy, this time with Samuel Denim.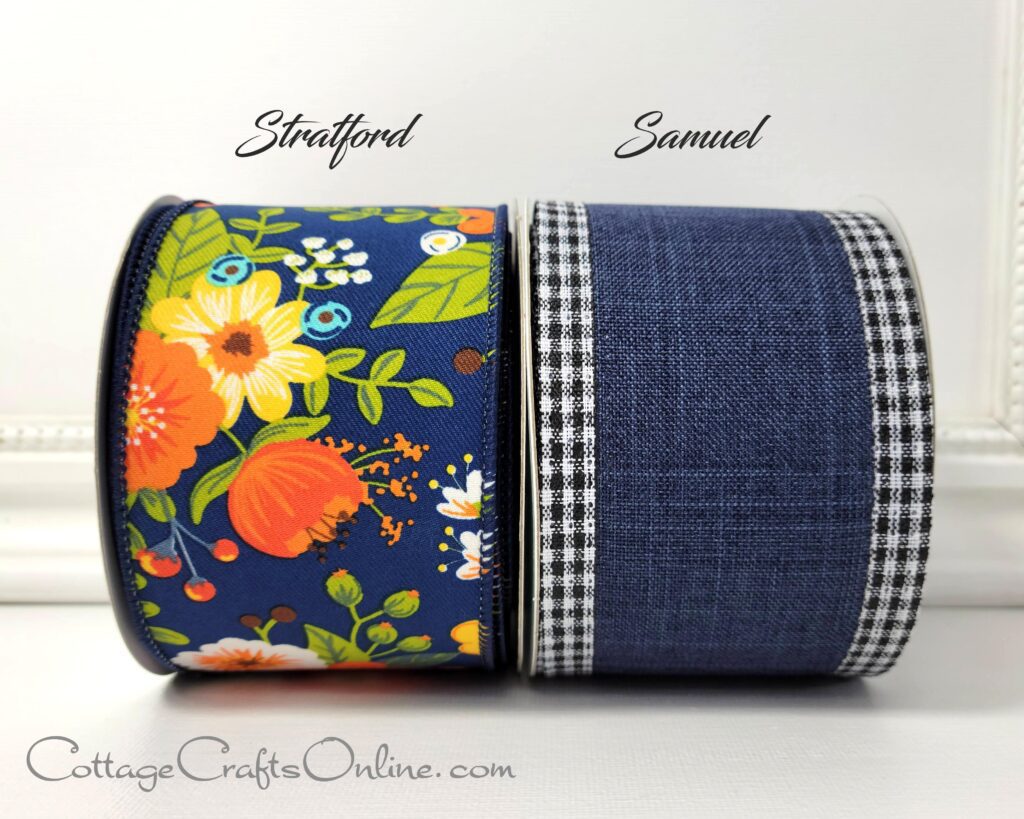 Wait, wait, don't go yet!
There's more to see! A perfect fall ombre (very limited supply) and a bold polka dot.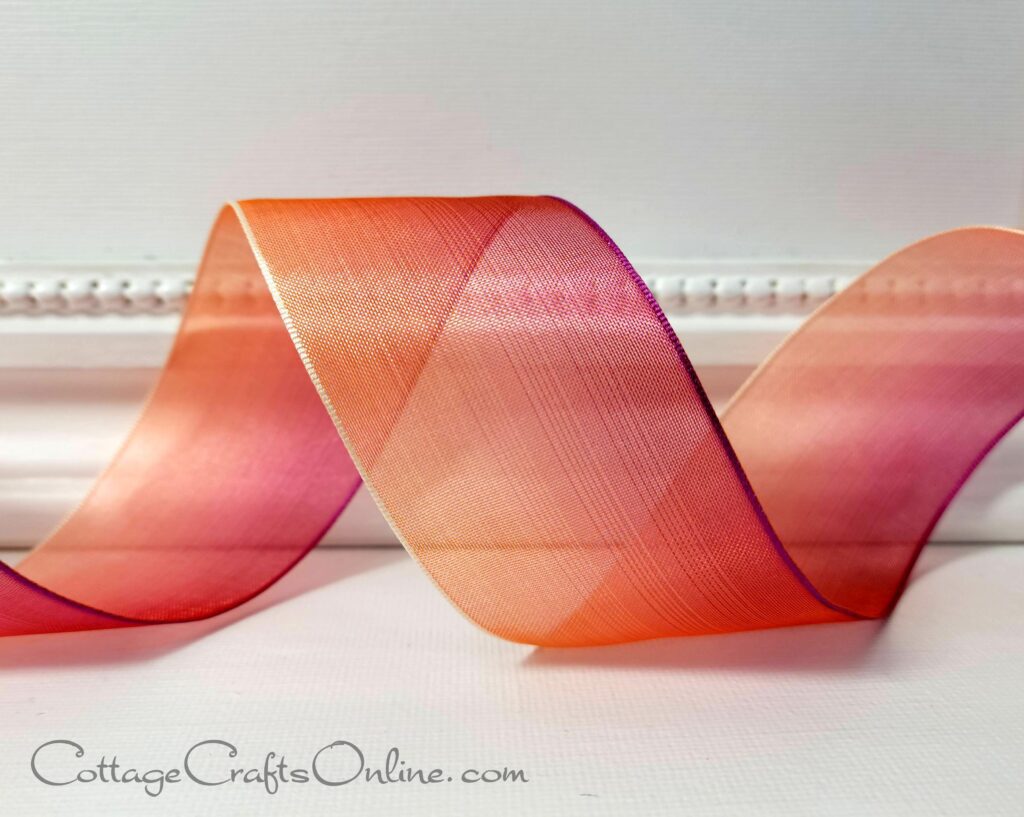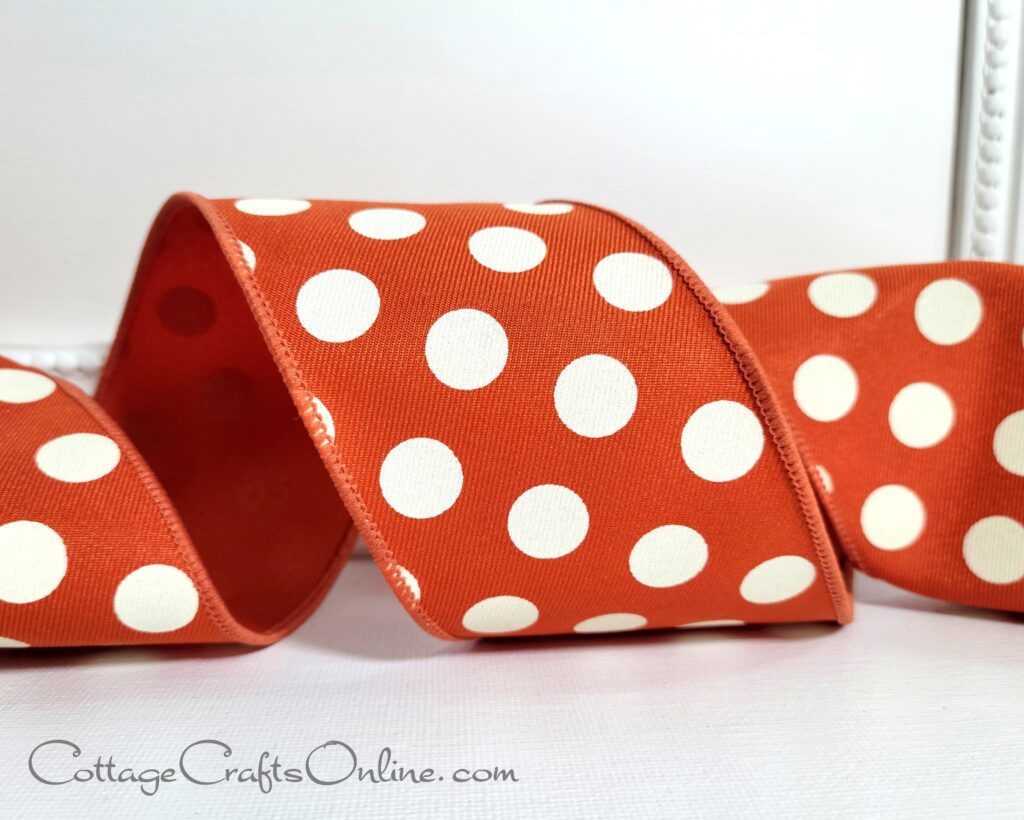 For more new ribbons,
Check our new ribbons section often! New ribbons will be listed almost every day over the next few weeks. And, as always, visit our Etsy shop for all our ribbons.
Remember our Clearance sections for terrific bargains! Find current seasonal bargains in Fall & Halloween Clearance and Christmas Clearance or see all clearance ribbons at once. Follow us on Facebook or Instagram for periodic updates on what's new in the shop and the day's sale ribbons. Check often and when a ribbon you like is marked down – don't wait! https://crfts.net/Sale