The annual warehouse cleaning is underway! Thousands of rolls are being inventoried, shifted and reorganized. You know the drill, if a ribbon needs to be moved, we'd rather ship it off to you rather than cart it to a temporary location. Each day features a varying group of designs on sale 5% – 60% off. Now is the best time to save on some of our best selling designs, including ribbons that are rarely on sale.
We have new clearance ribbons, too! Clearance ribbons have everyday lowered pricing – you'll see the original price in the description. Save twice when you scoop up a clearance ribbon that's on sale. Find Christmas Clearance in its own section; other clearance ribbons are found throughout the shop.
New Mark Downs
Here's a few new additions to the roster of 90+ ribbons with Clearance pricing!
Villa, a navy and ivory stripe open weave canvas twill style ribbon, 1.5″ wide, with a wired edge covered in navy thread. It's a terrific addition to country, prim or farmhouse designs, especially for July 4th.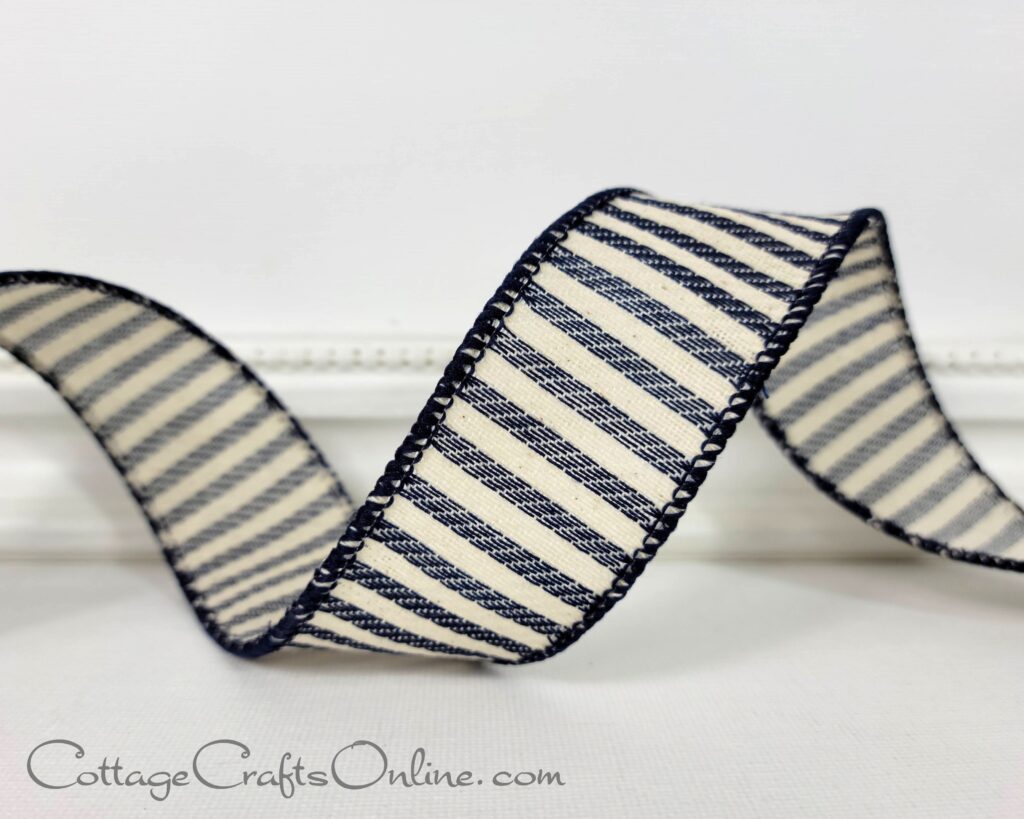 Bees and daisies on bright yellow linen style fabric make a charming ribbon for spring and summer. Bee Daisy looks great paired with a graphic black and white ribbon.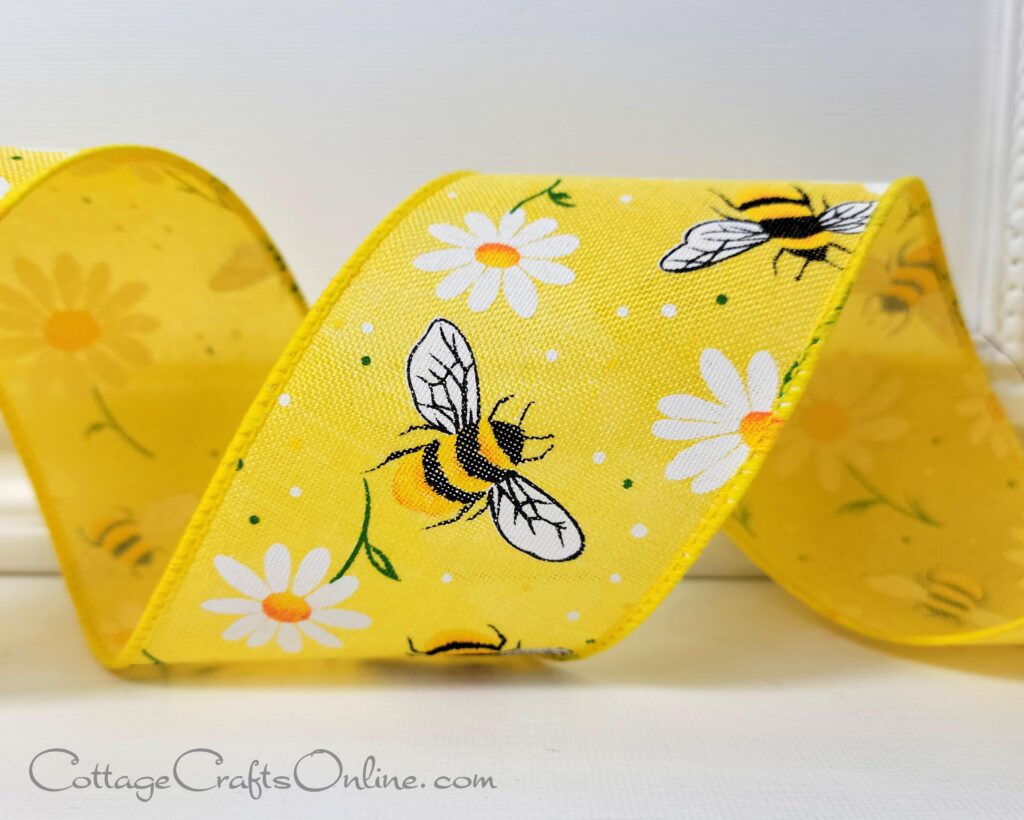 Norris, the smiling snowman, is waiting to liven up your Christmas fun designs. The red scarf and hat stand out on the pale blue fabric and a light sprinkling of glitter and sparkle. Pais nicely with Flambeau.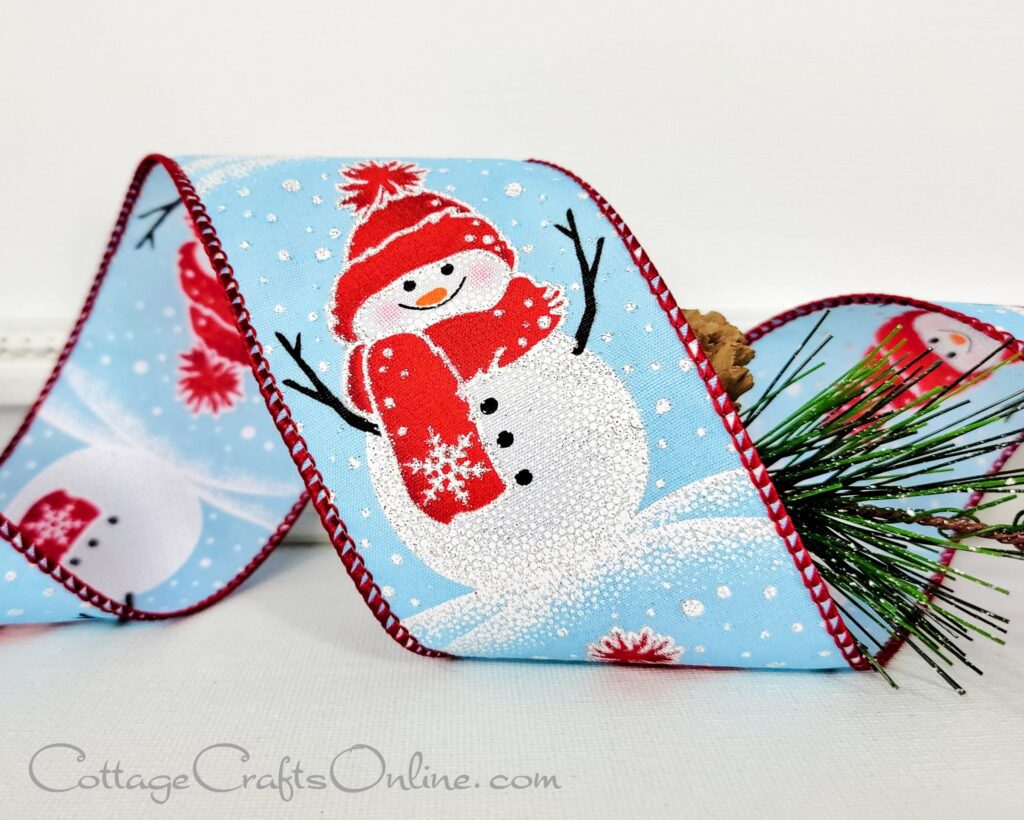 Save on your patriotic designs with Big Star, a bold prim yet modern design.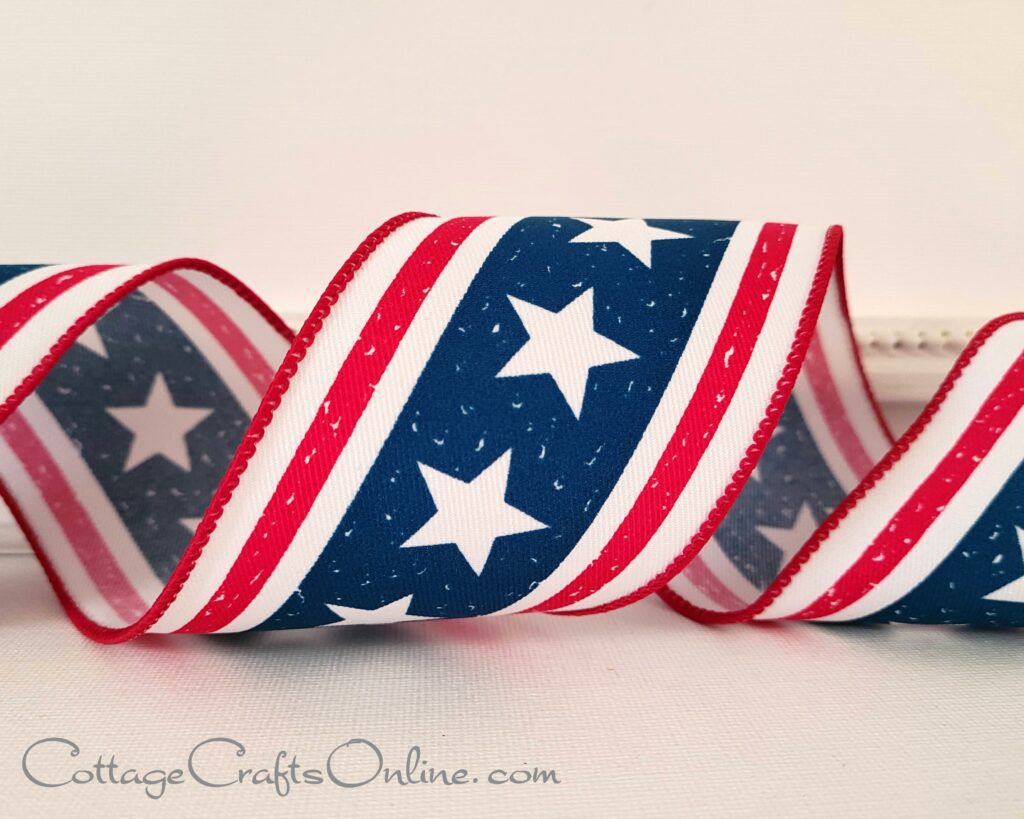 View more Clearance ribbons here or all of them in our Etsy shop: shop clearance.
Follow us on Facebook or Instagram for periodic updates on what's new in the shop and the day's sale ribbons. Check often – when a ribbon you like is marked down or on sale, don't wait!