The shop is blooming with lots of fresh blossoms! The days are longer outside and things are much brighter inside, thanks to several new floral print ribbons and cheery solid coordinates.
Let's meet….
The Mini Rose Bouquet collection. Small detailed roses are set on a white twill-style fabric and set off by the wired edges covered in coordinating colors. We have three colorways and two widths, all on ten yard rolls. First, the multi-colored Pink, Lavender Purple, Yellow and Green Mini Rose Blouquet, 2.5″ wide blends with a multitude of spring and summer designs.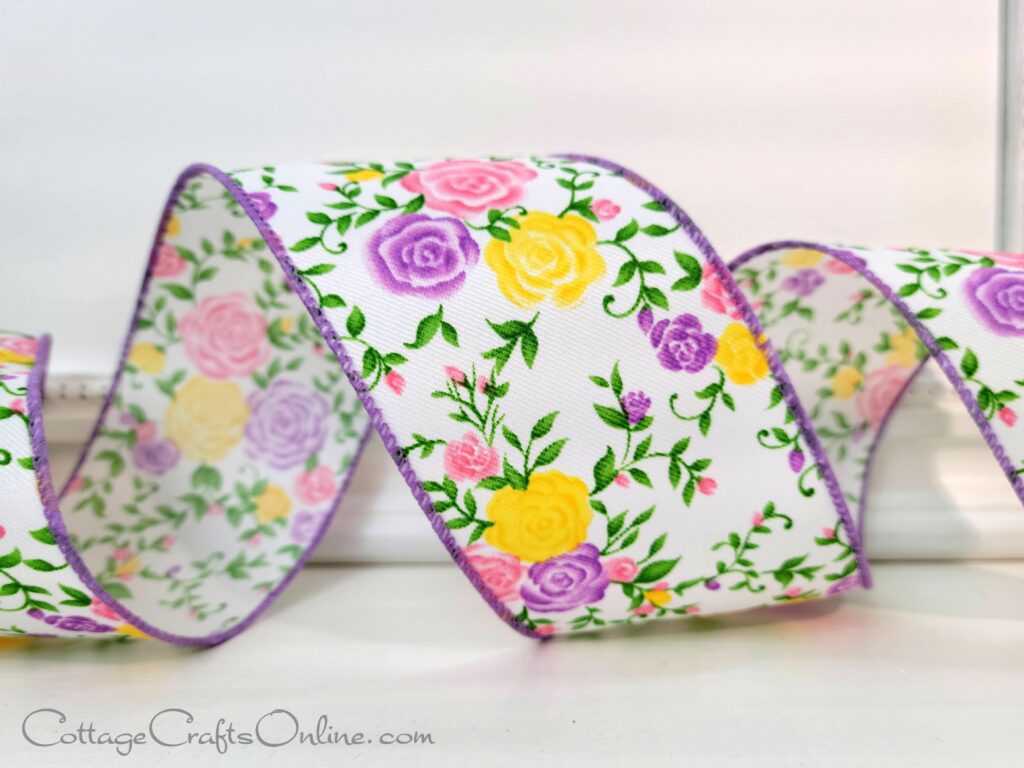 Blue and white designs are surging in popularity! Pair Blue and White Mini Rose with solid Sapphire Blue Divinely Royal or a stripe, dot or check of your choosing. Consider it for a unique twist on a July 4th wreath combined with solid red and white. Choose the 2.5″ width or the narrower 1.5″ width.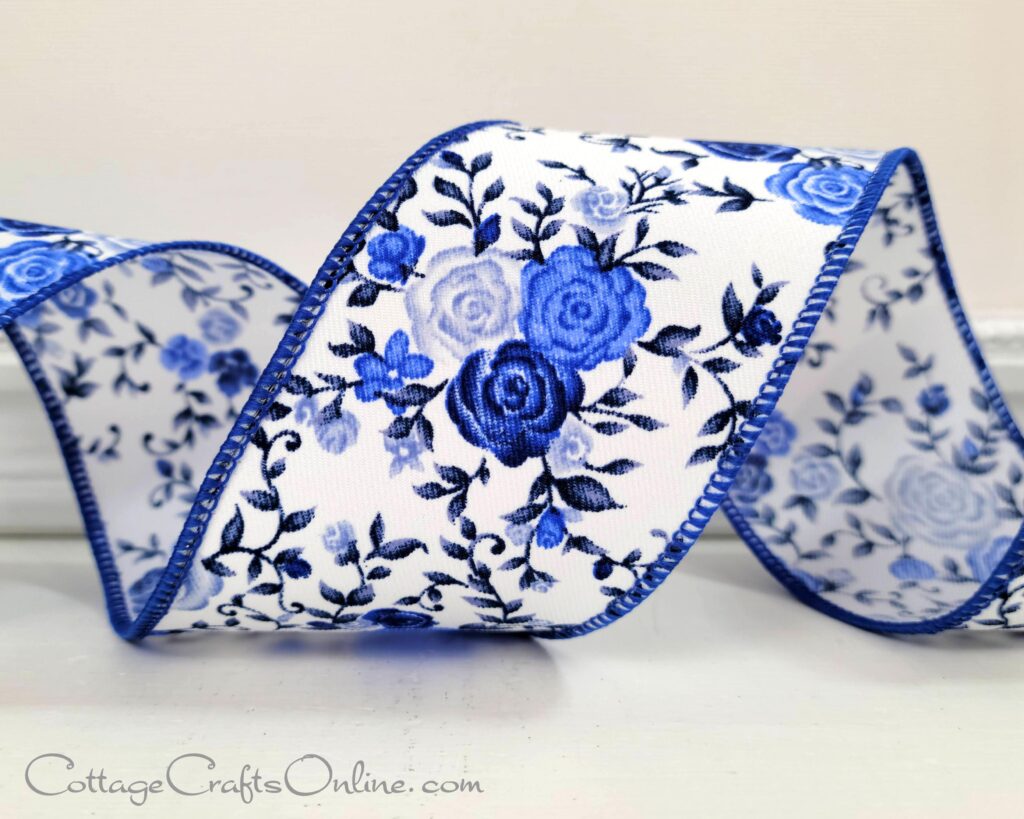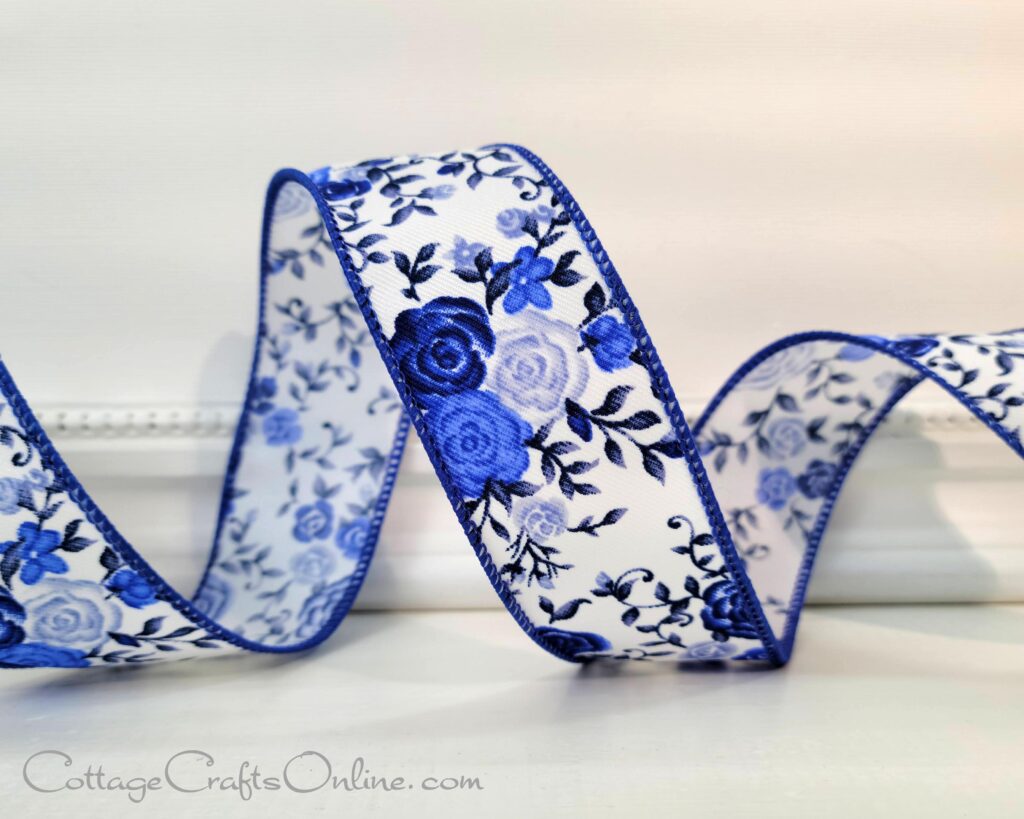 Linen style Divinely Royal, a versatile staple, often features a heathered look and comes in a huge number of colors. Shown below: Sapphire 9 and Sapphire 40.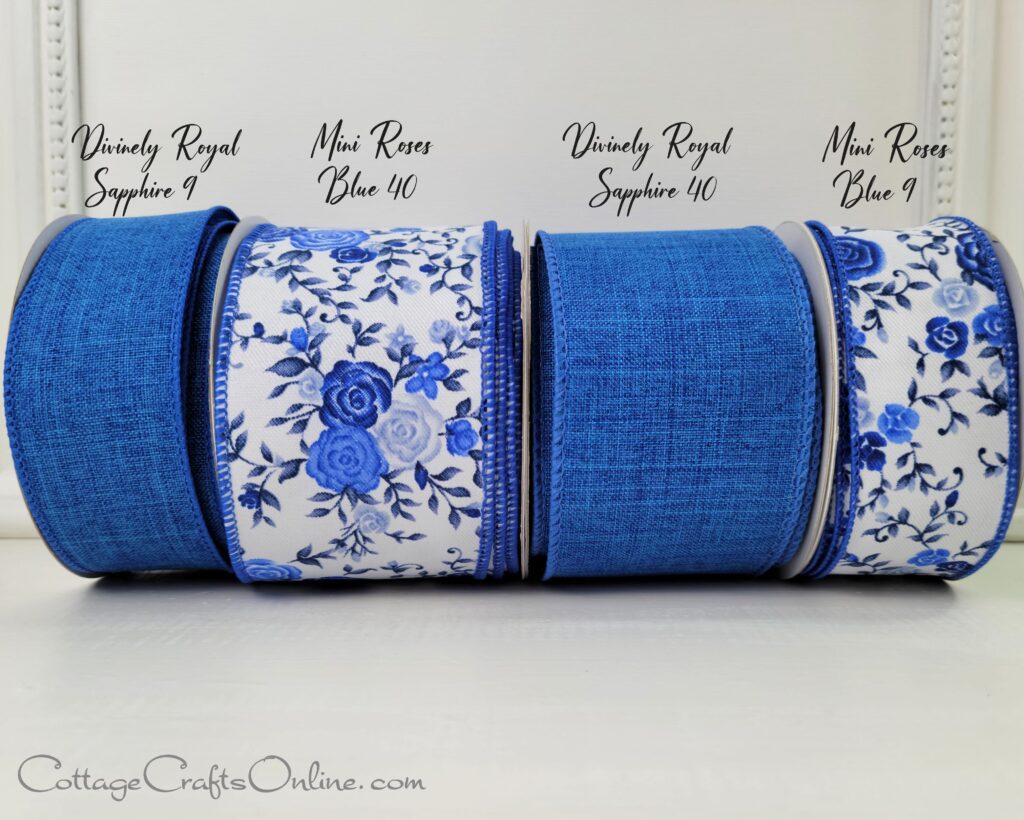 Red and pink roses surrounded by greenery are a sweet romantic combination!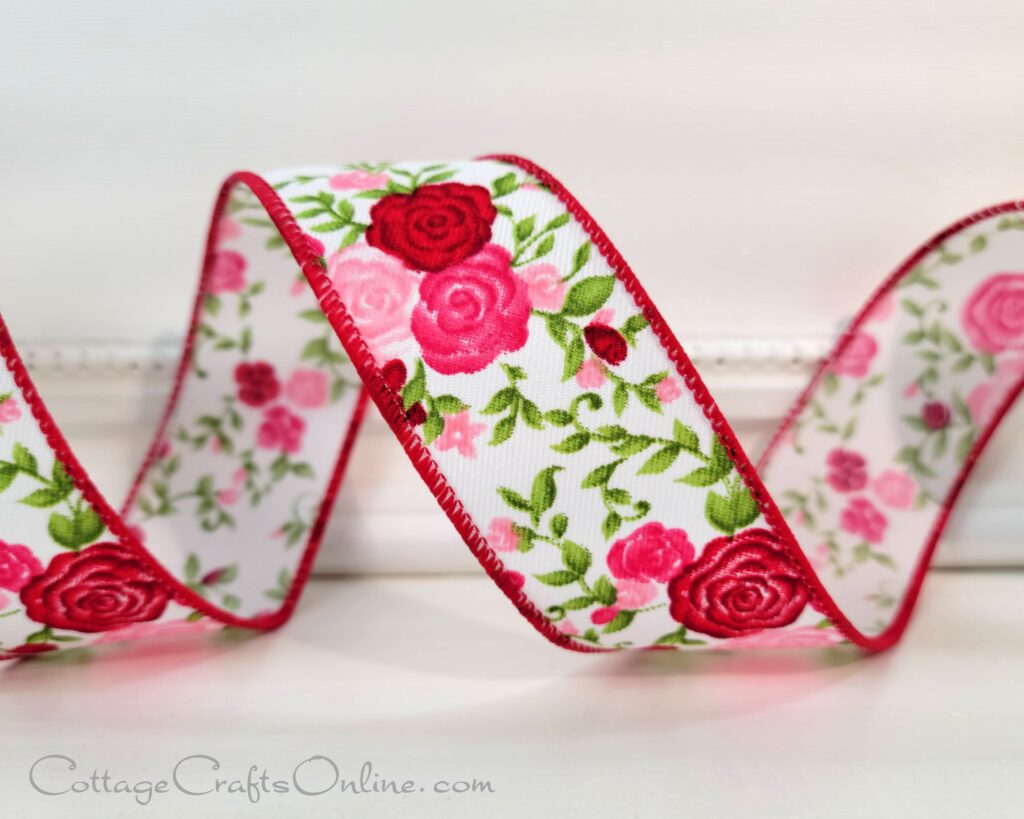 Couple it with Hot Pink Divinely Royal, which also coordinates with the multi-hued Mini Rose.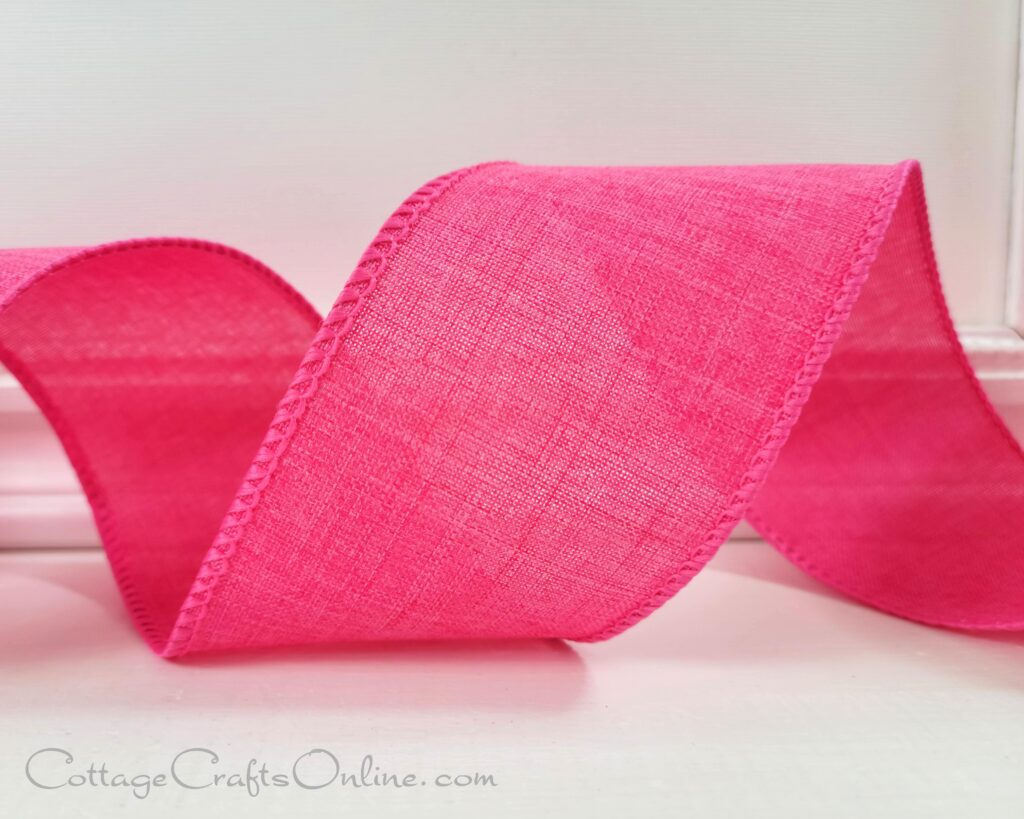 Lavender Divinely Royal meets up with our multi-hued roses.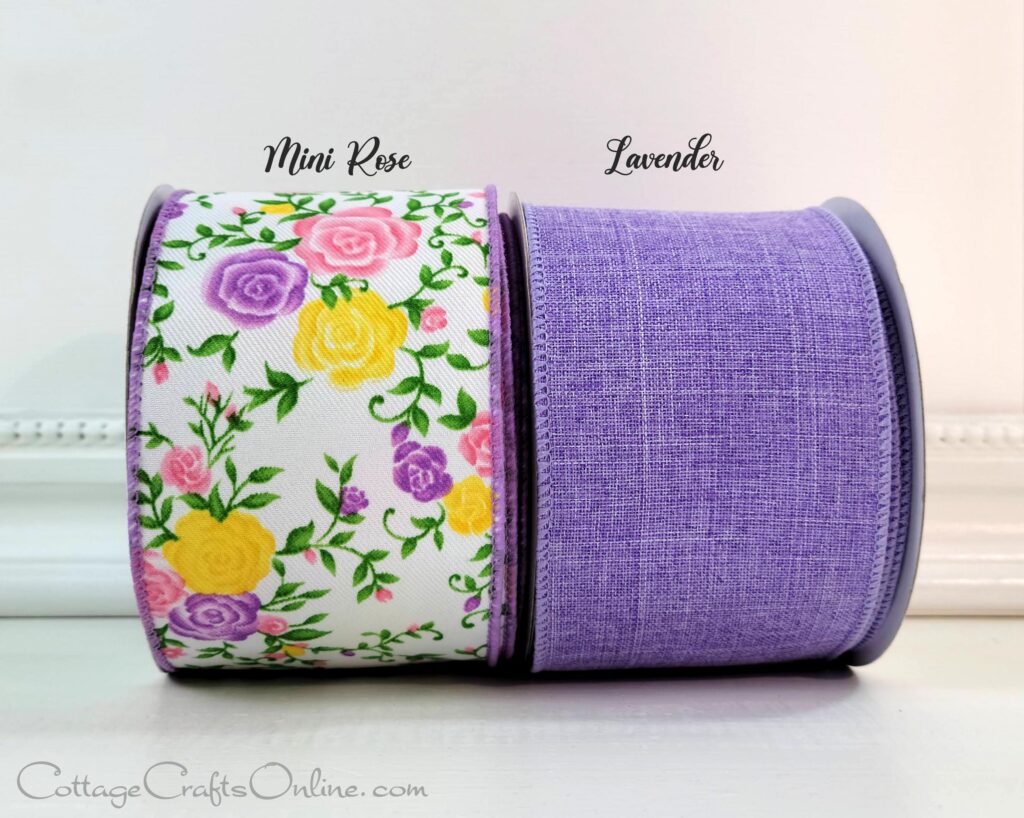 For more new ribbons,
Check our new ribbons section often! New ribbons will be listed periodically over the next few weeks. And, as always, visit our Etsy shop for all our ribbons.
Remember our Clearance items for terrific bargains! Find current seasonal bargains in Fall & Halloween Clearance and Christmas Clearance or see all clearance ribbons at once. Follow us on Facebook or Instagram for updates on what's new in the shop and sale ribbons. Check often and when a ribbon you like is marked down – don't wait!
Posted in
Blue
,
Floral Ribbons
,
Flowers
,
New Ribbon
,
Pink
,
Purple
,
Red
,
Red and Burgundy
,
Shop Update
,
Spring Ribbons
,
Textures
,
Uncategorized