Introducing two new patriotic stars and stripes ribbons for fresh July Fourth decorations. "Field of Stars" exudes fun with bright navy glitter stars, a band of navy glitter, and a contrasting horizontal striped red and white border. Pair it with a red or blue metallic ribbon for extra shine! Adding a bandana print along with a solid linen style makes for a classic Americana look.
"Big Star" has a weathered look to the deep blue and red stripes, with bold white stars against the blue. Medium weight twill fabric adds an extra dimension. It's a versatile design, appropriate for Memorial Day remembrances as well as Independence day festivities. Use it with a red velvet, red metallic or a red and white polka dot, depending on the mood you want to create.
Both designs come on a ten yard roll and have wired edges covered in matching red thread.
For more choices to mix and match, check our patriotic ribbons, solid reds, solid blues, solid whites, red stripes, blue stripes, red polka dots and blue dots. And, of course, visit our Etsy shop for all our ribbons!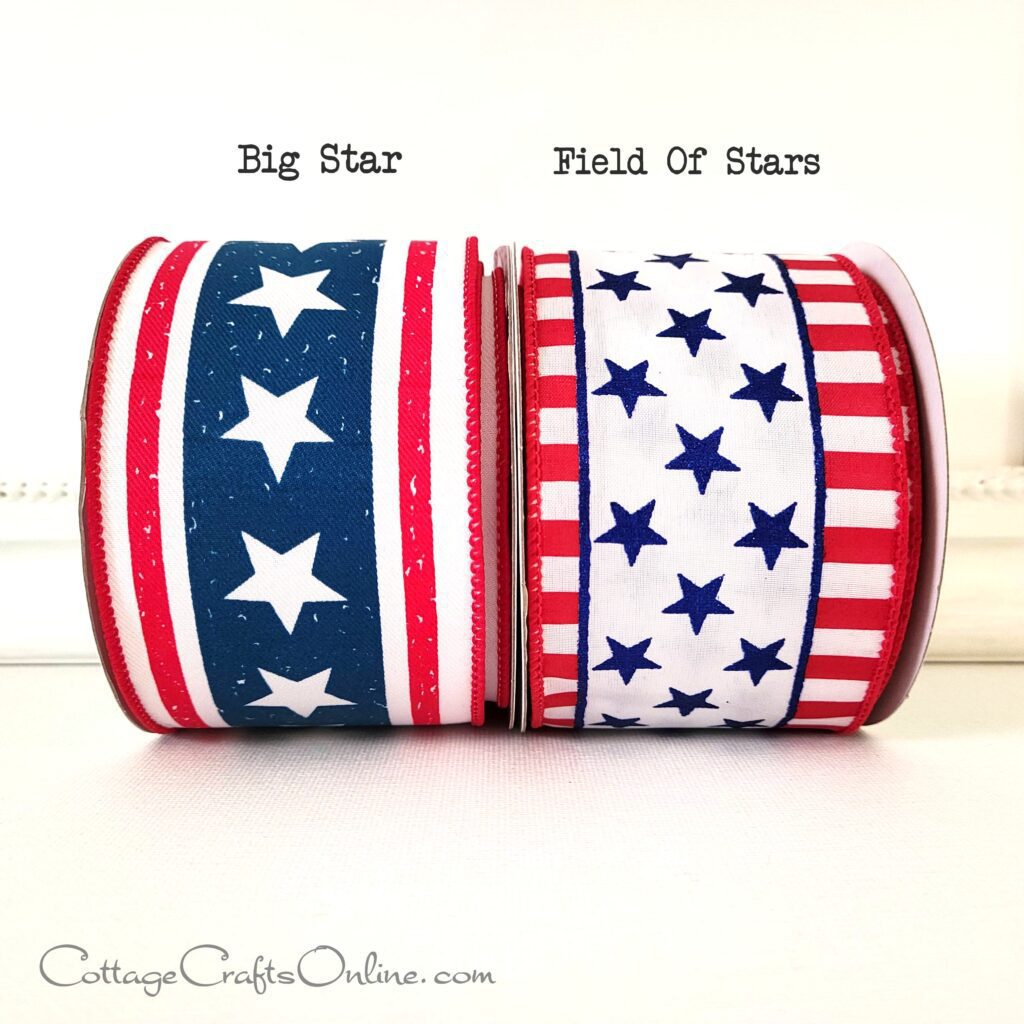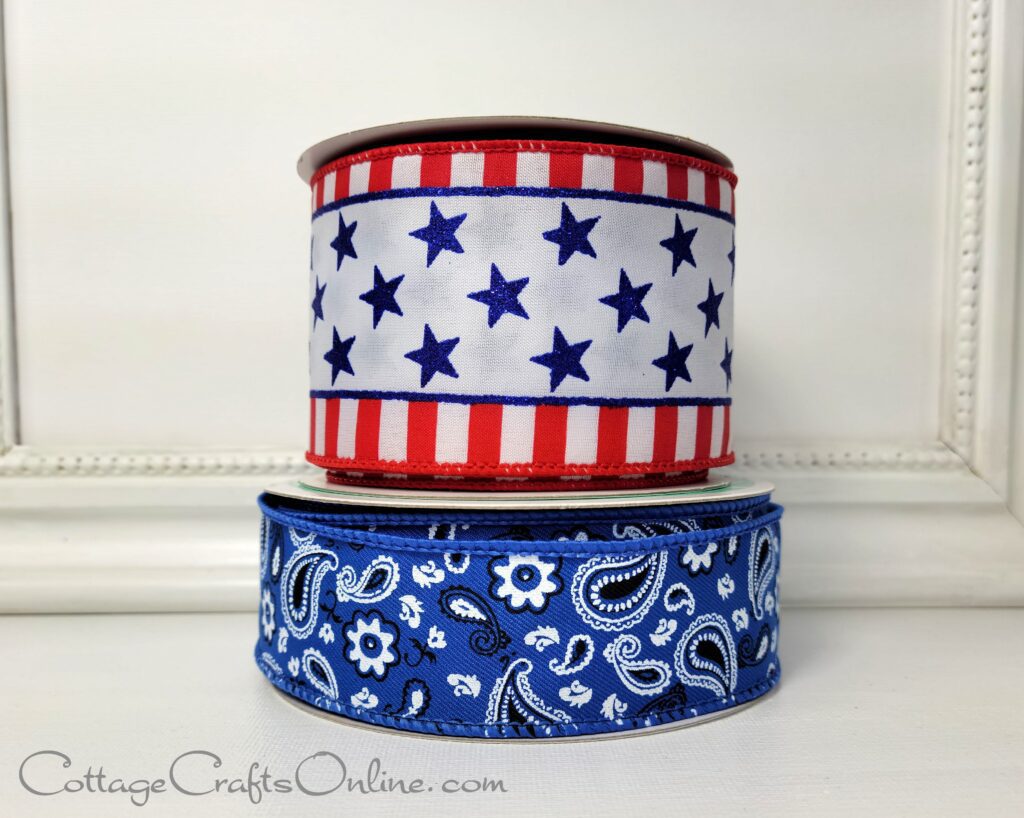 Red, white and blue velvet ribbons will mix with many patriotic ribbons.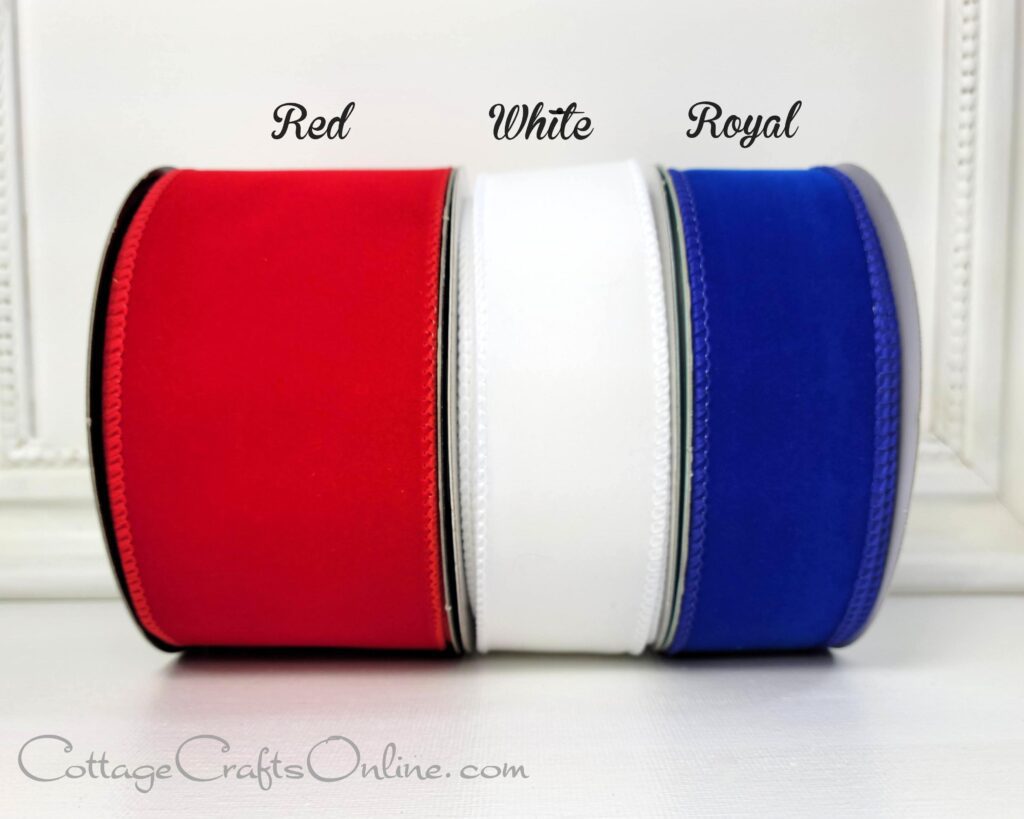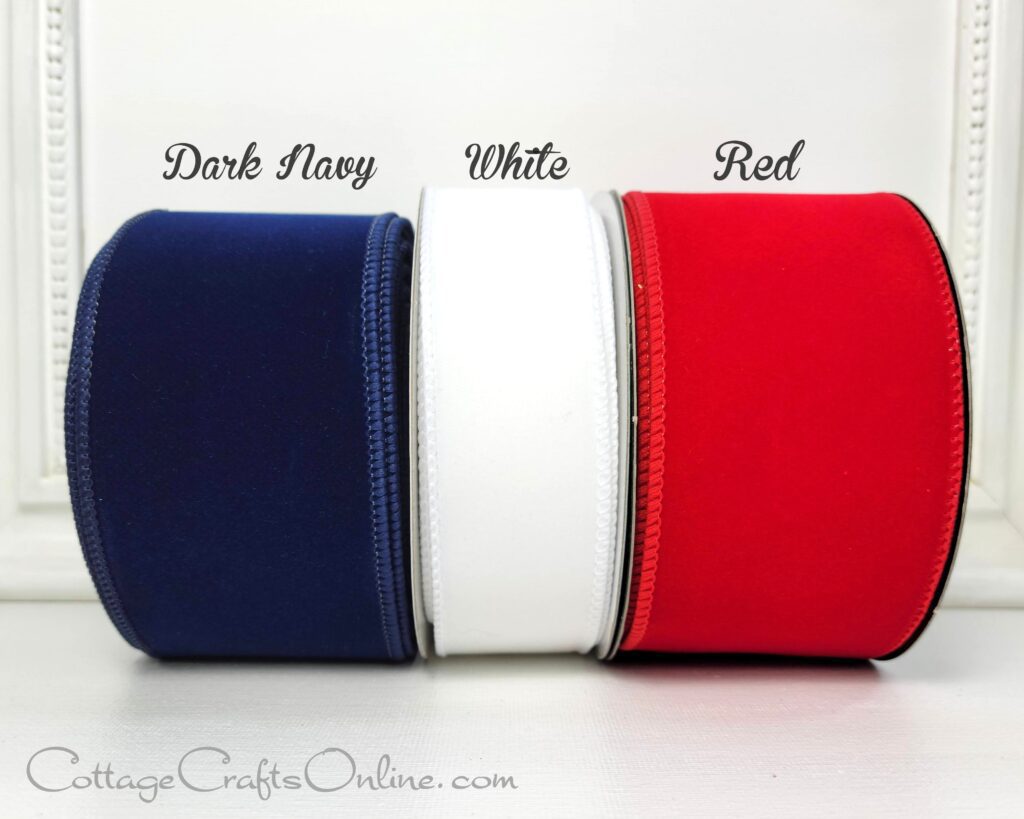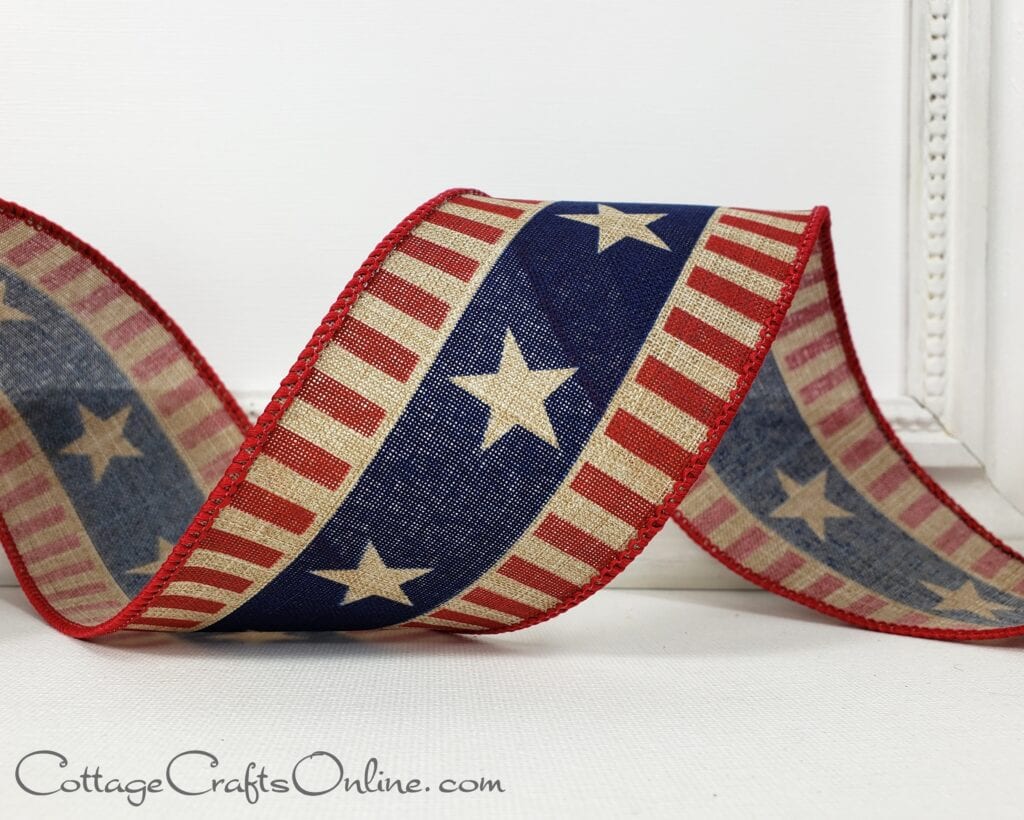 Try a check, stripe or dot!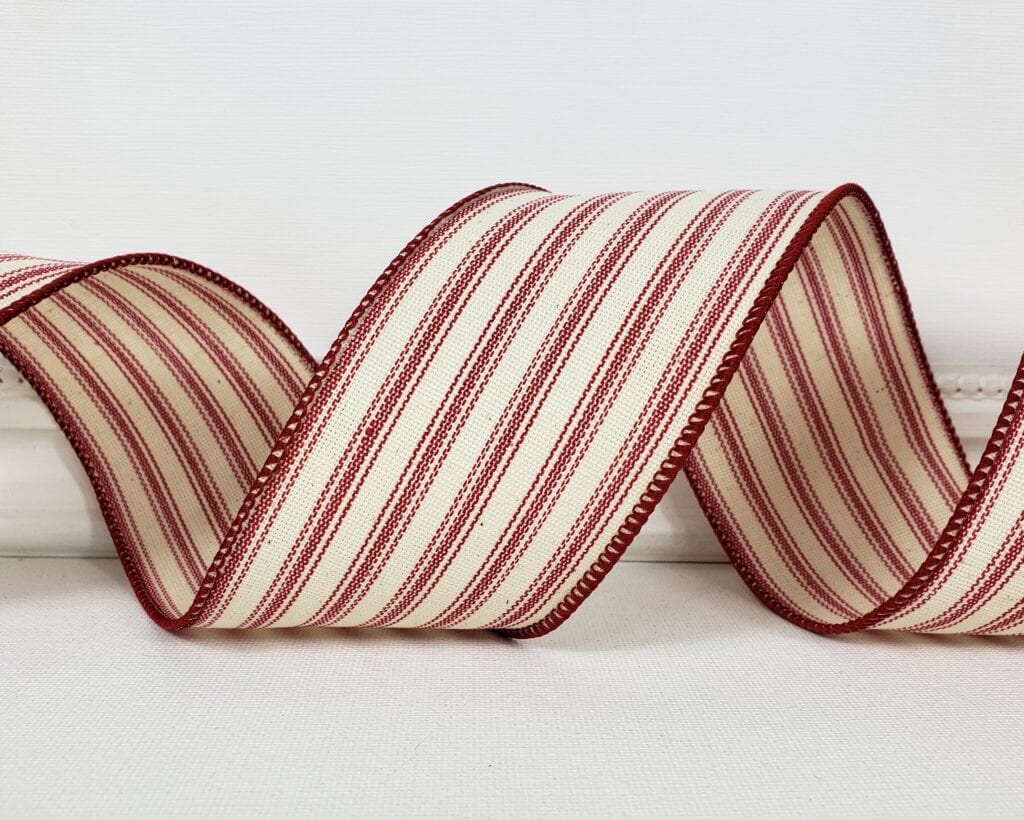 Follow us on Facebook or Instagram for periodic updates on what's new in the shop and the day's sale ribbons. Check often and when a ribbon you like is marked down – don't wait! https://crfts.net/Sale

Posted in
Blue
,
Checks
,
Metallic
,
Patriotic Ribbons
,
Plaids (Spring and Summer)
,
Polka Dots
,
Red
,
Shop Update
,
Spring Ribbons
,
Stripes
,
Velvet Ribbon
,
White